a toolkit for building end-to-end typesafe data layers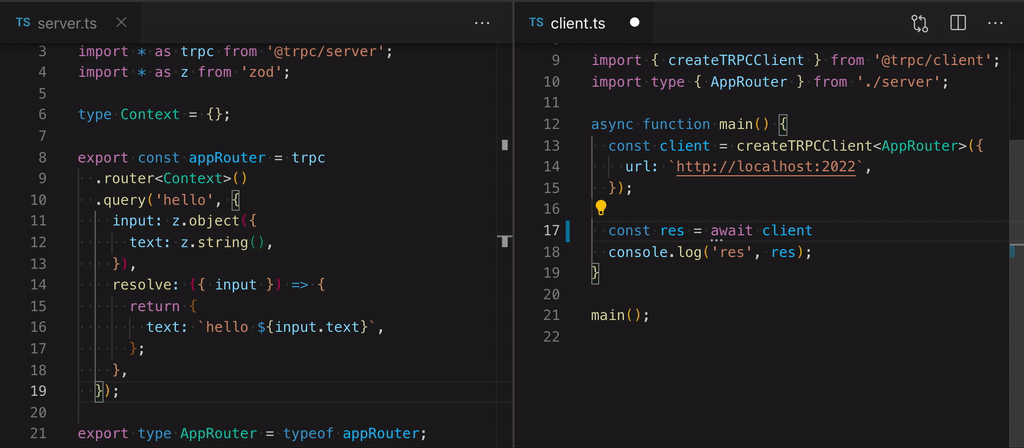 Introduction
tRPC is a framework for building strongly typed RPC APIs with TypeScript. Alternatively, you can think of it as a way to avoid APIs altogether.
🧙‍♂️  Automatic type-safety & autocompletion inferred from your API-paths, their input data, outputs, & errors.
🐎  Snappy DX. No code generation, run-time bloat, or build pipeline.
🍃  Light. tRPC has zero deps and a tiny client-side footprint.
🐻  Easy to add to your existing brownfield project.
🔋  Batteries included. React-library + Next.js/Express adapters. (But tRPC is not tied to React - reach out if you want to make a Svelte/Vue/... lib)
🥃  Simple to use APIs for queries & mutations + experimental subscriptions support.
👀  Quite a few examples in the ./examples-folder
✅  Well-tested & running in production.
Requirements
tRPC requires TypeScript > 4.1 because of Template Literal Types, but you can get some benefits with autocompletion etc even if you use raw JS.